frog cafe kaleden is epic I mean EPIC!!!!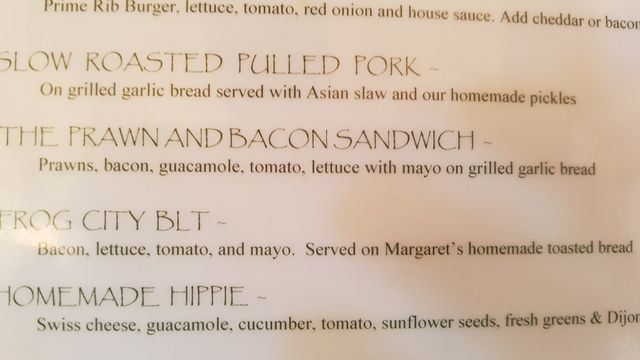 Bit of the menu above
The food was awesome, loved just getting to relax here during my 12-14 hour work days when I was in BC


Above was my Prawn and Bacon sandwich and a squash soup

Potato leek soup and pulled pork fuck this one was epic I mean the soup is the same one my wife makes and it was great but the pulled pork and soft bun was just EPIC!
I spent very very little and it was great all the meals there.
It's right in wine country if you are not working do a damn wine tour there and have a great time.
If your ever near Okanogan or Pentiction I recommend swinging in.
-Soul