This is super simple to make.
First get a tenderloin
Second get your favorite rub
Third get honey or jam
Fourth bacon lots of bacon
Dry off your loins…tenderloin that is.
Mix the jam/honey with a few tablespoons of rub and microwave for 15 seconds.
Cover the rub plaster over the loin.
Wrap with bacon
Wrap in plastic wrap and store for a few hours.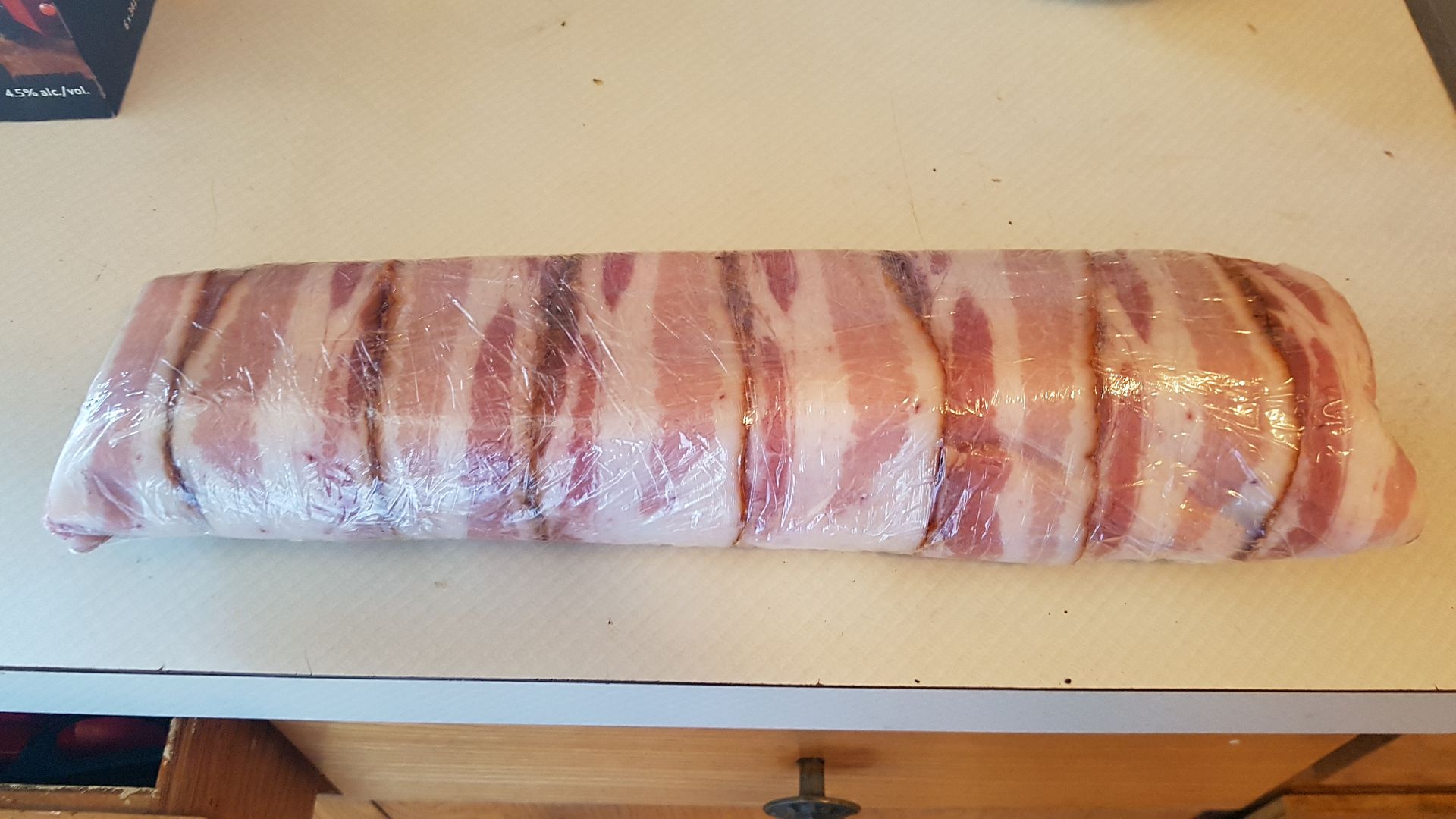 Take out of fridge and smoke at 250 for 1.5 hours or bbq on indirect heat for 45 min or till a internal temp of 150.
Take out wrap in tin foil and let stand for 10 min.


Now eat it come on what else would you do with it.