On the weekend I had a Alpha Game installer destroy my GPU driver.
Corrupted beyond reinstall or windows based uninstall.
So I grabbed a app I have not tried in some time and was in awe of how great it worked
That Application is Display Driver Uninstaller
Found here:
http://www.guru3d.com/files-details/display-driver-uninstaller-download.html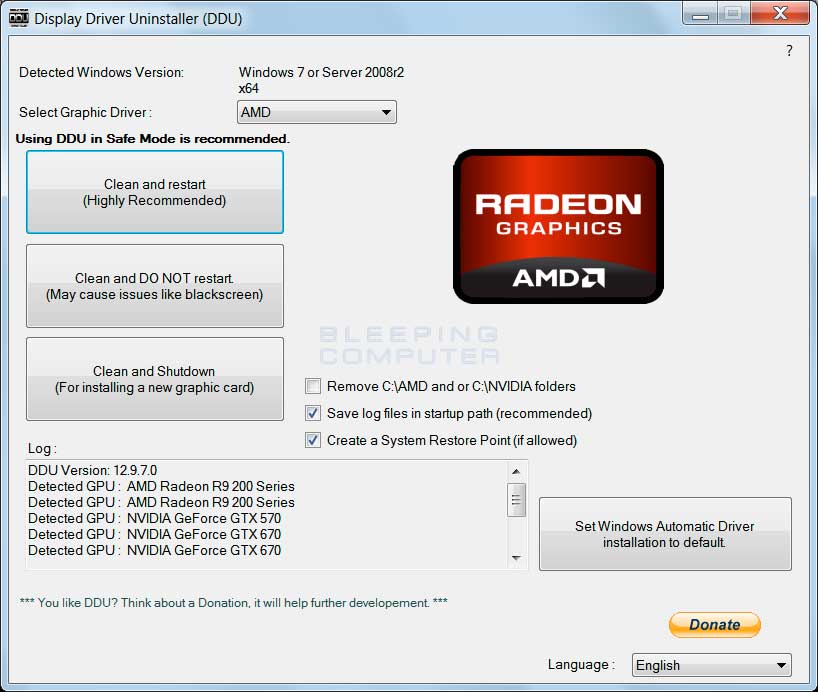 Watched as this completely cleaned all messed up Nvidia drivers from my system and left it squeaky clean. Installed the newest drivers after a restart and it worked flawlessly
If your having any driver issues make sure to give this application a shot really was impressed with it so I thought I would share
The devs say this
"Recommended usage
The tool can be used in Normal mode but for absolute stability when using DDU, Safemode is always the best.

Make a backup or a system restore (but it should normally be pretty safe).

It is best to exclude the DDU folder completely from any security software to avoid issues.
Keep note that NVIDIA/AMD did not have anything to do with this, I do not work at or for NVIDIA/AMD and they should not be held responsible for anything that may go wrong with this application."