Post your system on this giveaway thread or reply on Facebook with a photo of your computer, if you post on both sites its 2 chances to win this weeks giveaway.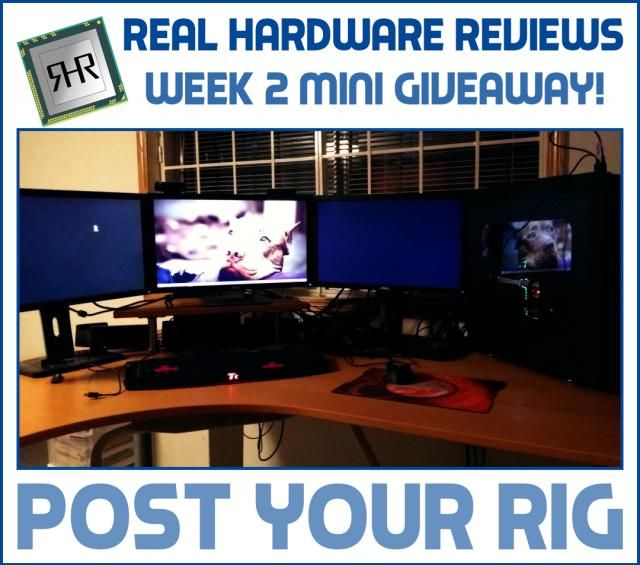 But wait there is a 3rd way to get entered into this weeks draw and if you have already done the above mentioned ways that gives you a total of 3 check that 3 chances to win more awesome prizes.
What's the third way you ask? well on the forum invite your friends to join, if they mention they joined because of you that's a extra chance to win for both you and your friends as long as they join and post up a picture of their rig and put your name in that post.
What about Facebook? you might be asking yourself well I'll tell you what if you share the main giveaway on Facebook( https://www.facebook.com/realhardwarereviews ) you are instantly entered into week 2's random giveaway and if you have already done the other 3 options you have a total of 4 chances to win. Not to bad if I say so myself
Good Luck all from everyone at RHR, PNY and MSI
Week ones winner is Curtis Corse (Facebook) he wins a $20 steam wallet card, this came out of the pockets of the RHR staff so enjoy.