I recently won a $20 steam card from the RHR giveaway. In messaging Soullessone21 about that we started discussing some of my system. Next thing I know he decided to graciously send me a reference HD 6950 (unlocked to 6970) as an upgrade to my GTX460. My 460 was still getting me by while OC'd, but it is showing its age. The biggest limitation with it was the 768mb of vram. He also threw in an 8 pin cpu connector extension to help tidy up my case.
I received everything today and promptly worked at ditching the nvidia drivers and getting this installed. Its now up and running and I have run a few basic benchmarks. For the time being I have switched the bios back to the reference 6950 settings until I get a feel if my 5+ year old seasonic 500w PSU is up to the task of a 6970 (in my readings it looks like that will bump power draw up another 50watts or so).
Benchmarks are run on the settings I was playing on. Obviously I will be changing some now. Power draw is from my computer tower as read from a blueplanet energy monitor.
Just Cause 2 Dark Tower benchmark:
    GTX 460 = 202w, 46.27fps
  HD 6950 = 210w, 76.47fps
Resident Evil Benchmark:
  GTX 460 = 214w, Score 6339
  HD 6950 = 225w, Score 8024
Sniper Elite V2 (same scene and location. FPS checked in 3rd person and scoped):
  GTX 460 = 216w, 78fps, 49fps scoped
  HD 6950 = 212w, 102fps, 67fps scoped.
Idle power draw went from 68w to 74w.
Needless to say those are some decent gains, and they will be even larger once run on the 6970 bios. I will run the system as is for a while and see how peak power consumption is. The highest I ever had with the 460 was just under 300w.
The fan is louder while gaming, but not evidently louder at idle with the case closed. The only thing I will have to get used to is the higher GPU temps. During this testing the 6950 was  72-76 deg. My 460 when OC'd never exceeding mid 50s even in furmark. Either way the temps are still fine.
Really all I can say at this point is thank you Soullessone! No more vram issues and notable gains all around…and more to come if I get a PSU, or decide to attempt on this one. More performance is just a flick of the bios switch away!
Please excuse the cable management. It was slightly better before I had to pull my PSU a month ago and then eventually reinstall. I will get it tidied up eventually.
Before: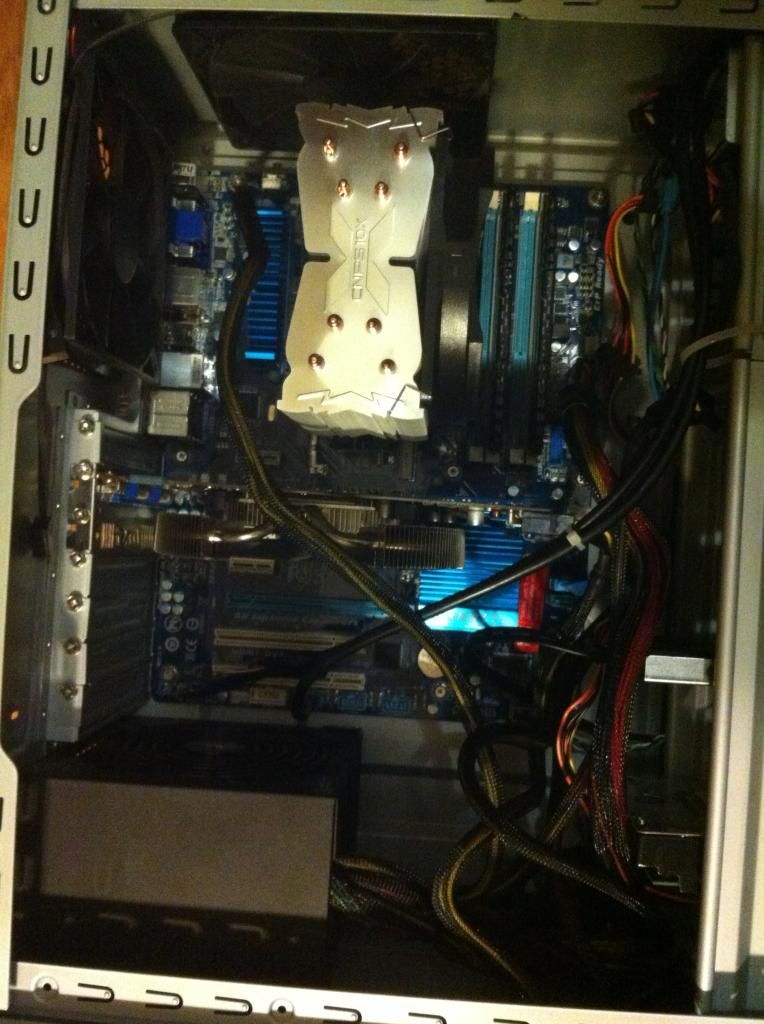 old vs new to me: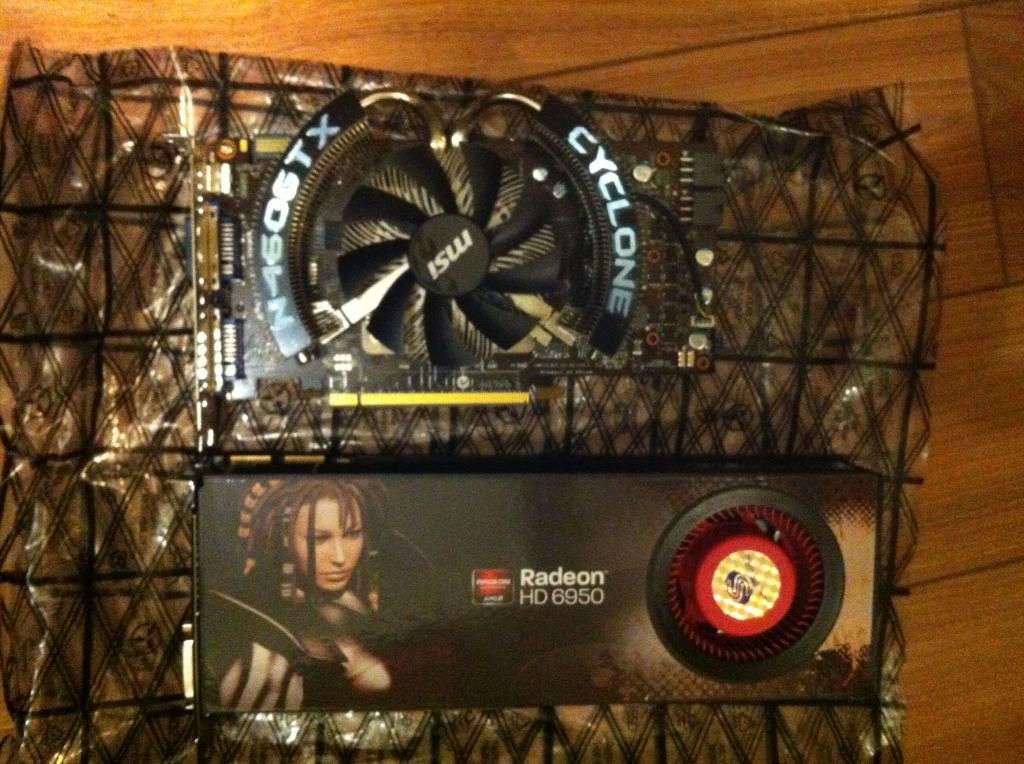 Installed and about to be run: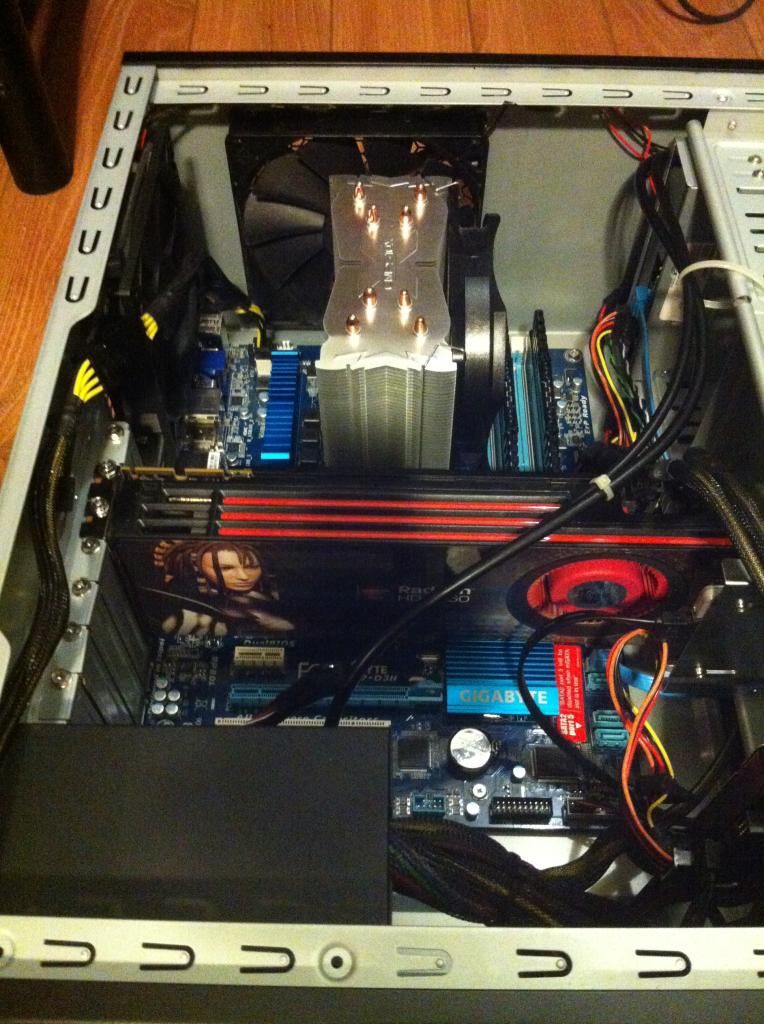 Thanks again for the GPU as well as the $20 steam card and connector.