I have heard of people making these before, but it was my first attempt. There isn't really a lot of variables, but definitely some things you can tweak to your liking.
Precook 12 full strips of bacon, but make sure it is still very soft (my pack of bacon only had 11 strips 
)
Lightly grease the muffin pan, put the bacon around, pour in an egg each…I elected to scramble each up and add some mushrooms and green pepper, but you could really do anything in this step.
In the oven on 350 deg. 22min worked out well for my scrambled style, but you could go less or more to your liking (no one should need more than 25 min though).
Sorry, but they are just phone pictures. Note the lone no bacon egg....poor guy.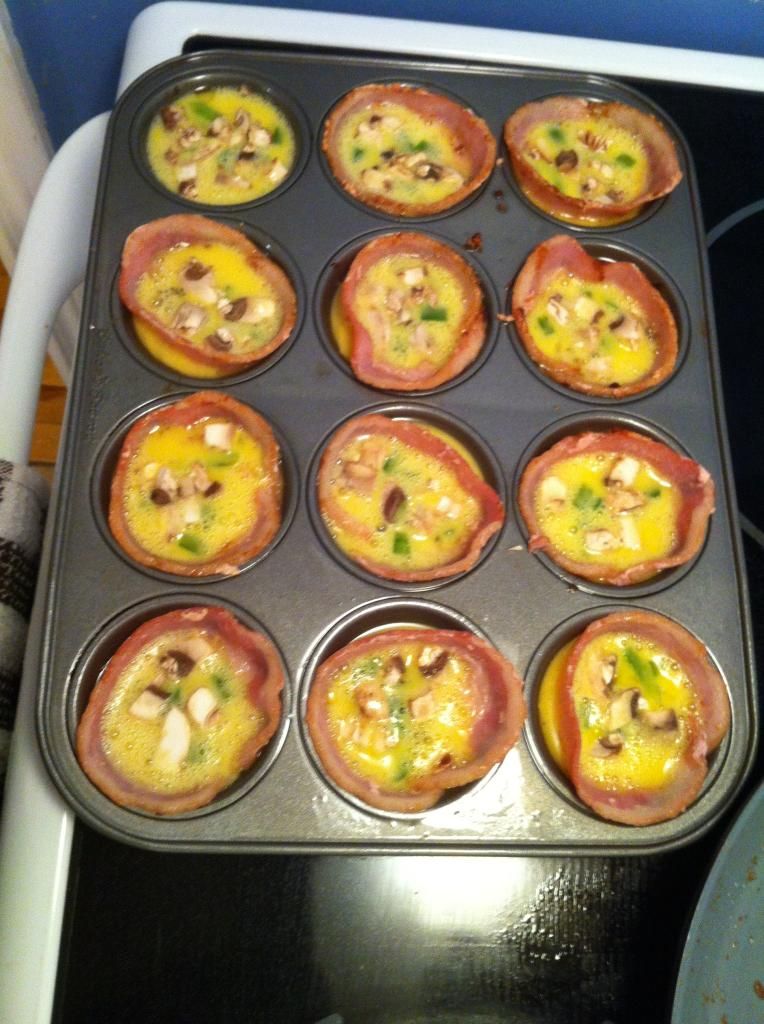 Easy, but delicious. Enjoy.