;D
If you were to purchase a PC in the 2006, you probably have something like this.
Specs

So many bad sectors. 

It can still boot to window to send emails and watch youtube….... Just random BSOD here and there.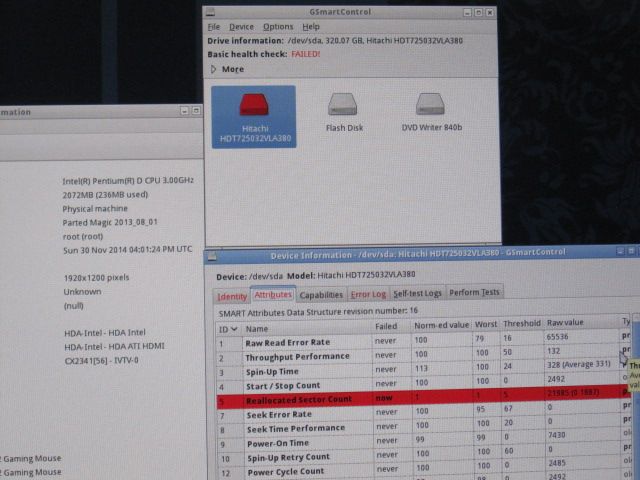 The software I used to check the S.M.A.R.T is the Live linux from UBCD .
Looks like I am going to have to make a trip to the recycling depot before the year ends.