Finally got around to getting my computer moved from my old to my new case (Arc Midi R2 that I got for Christmas). All pictures are from my phone, so I apologize for the quality (I really should use my good camera).
Three hundred interior before getting taken apart: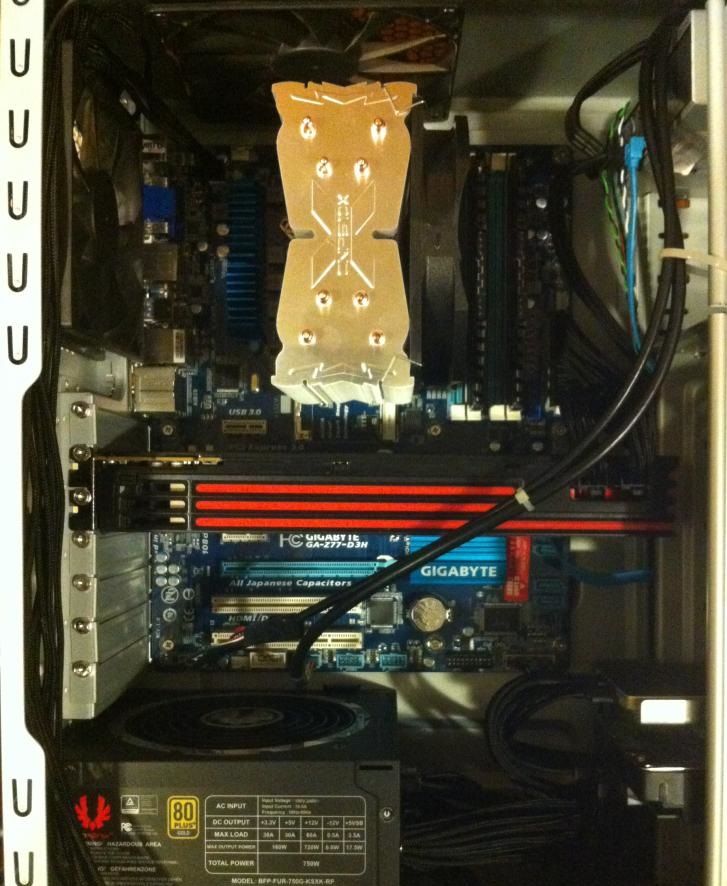 A couple side by side shots before the adventure began. The arc midi was a little bit larger than I imagined, but very nice.

And one shot of just the arc.

And the end product: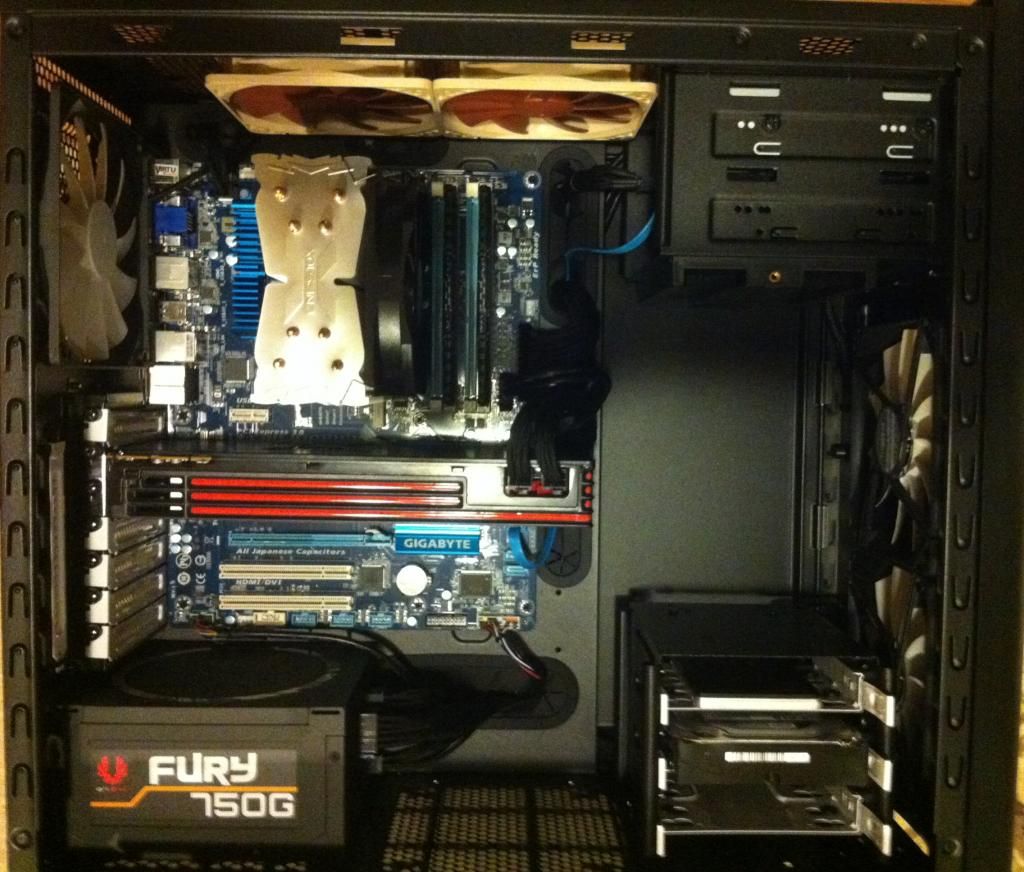 Overall I am very happy with the case and the re-build. I know I am far from having color matching going on, but I am content. I took the stock 140mm that was the top exhaust, and moved it to fill the second intake on the front, and put 2 Noctua 120mm there (they were intakes in my three hundred. The only issues I ran into was the optical sata cable (the blue one) is a touch on the short side, and needs to have no 90 deg bend in it to tidy it, and the individually sleeved cables add a lot of bulk that was somewhat difficult to contain (despite the space available behind the MOB in this case). I removed the top hard drive cage to allow for better airflow from the front.
Hopefully I will get some better pictures soon with my real camera.
Also, I am thinking about moving the forward top exhaust fan to a bottom intake. What's your thoughts?